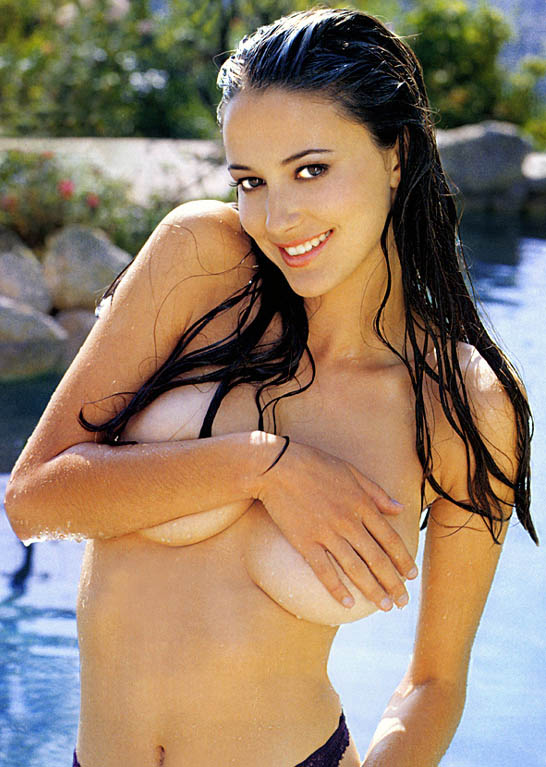 We're not sure which is more impressive: the fact that Brooke Berry is the niece of Jan & Dean rocker Jan Berry or the fact that Jan is the uncle of Brooke. Either way, it's clear that fame -- and striking good looks -- run in the family, as evidenced by Brooke Berry's sizzling pictorial in the May 2000 issue of
Playboy.
This gorgeous Canadian Playmate has since appeared in several red-hot
Playboy
videos, including
Wet & Wild: Slippery When Wet
and the equally alluring
Playmates on the Catwalk
. Her turn-ons include intelligence, confidence and humour, and her turnoffs are arrogant, vain and selfish people. She also hates bad breath and body odour, so don't forget to bring along your Tic Tacs and Speed Stick.